Director: Henri Duparc
Country: Ivory Coast
Year: 1989
Running Time: 91 min.
Language: French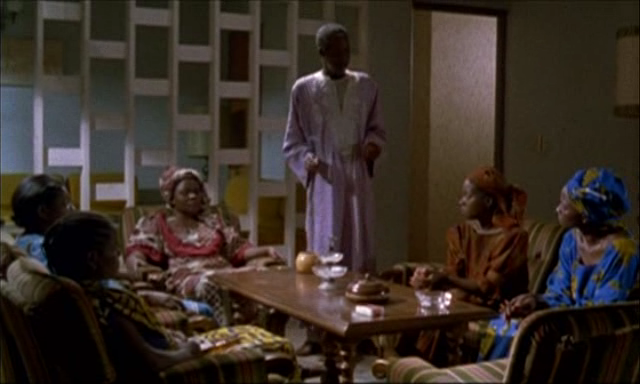 A charming comedy about an Ivory Coast pineapple mogul, called Demi-God, with five wives, Dancing in the Dust teaches a comical lesson about greed. Named for his status ranking of second to God in his village, Demi-God makes the mistake of taking yet another wife. This marital addition is meant to harmonize his household. He will now have a different wife for each night, and the best wife a second time on Sunday, but instead she turns it upside down. The lovely, irreverent Binta, in trouble with her parents because of her disrespect of a family elder in Abidjan, is forced to marry Demi-God. Though Duparc does not resolve the contest between the old ways and the new, he takes an uproariously funny stab at arranged marriages and polygamy.