Director: Serge Issa Coelo
Country: Chad
Year: 2000
Running Time: 105 min.
Language: French and Arabic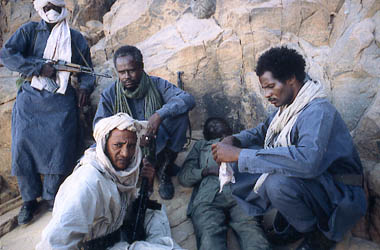 Koni and Djimi, friends since childhood, are living a peaceful life in their native village when, outraged by the army exaction and crimes, they decide to join the rebel FRAP (Revolutionary Front of Popular Army). War will alter their destinies forever.